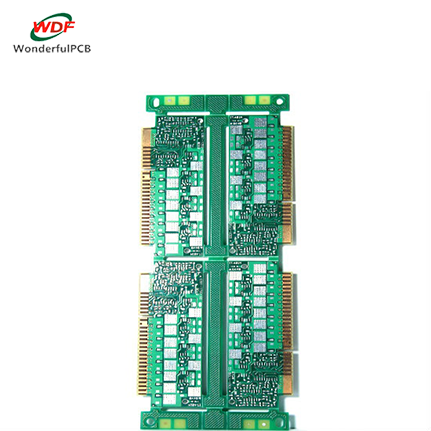 Brand Name: Customized
Min.Order Quantity: No
Supply Ability: 30~50 thousand ㎡/Month
Port: Shenzhen
Service: EMS/OEM/ODM
Payment Terms: T/T,Paypal,WU etc.
Layer: 2
Base Material: polyimide
Copper Thickness: 0.5oz
Board Thickness: 0.25mm
Solder Mask Color: Black cover film
Silkscreen Color: White
Surface Finishing: OSP
Test Way: 100% Test
Standard: IPC-Class2/Class 3
PRODUCT DETAIL
This LED PCB Board is a Manufacturing Black LED Light Bar Flexible PCB For Train,used for Lighting Production,A LED PCB Circuit Board with OSP Surface Finishing is a coating between a component and a bare led pcb circuit board,KingSong Tehnology as a professional LED PCB Manufacturer are not only offer Led Strip Pcb Suppliers,but also Flexible Pcb For Led or Led Strip Flexible Pcb etc.
1.Detail Flex / Rigid-flex PCB Manufacturing Capacities:
No.
Item
Description
1
Layer
Flex board: 1-6Layers
Flex-Rigid Board: 2-8Layers
2
Material
CCL, PI, PET, PEN, FR-4
3
Final Thickness
Flex board: 0.002″ – 0.1″ (0.05-2.5mm)
Flex-rigid board: 0.0024″ – 0.16″ (0.06-4.0mm)
4
Surface Treatment
Lead-free: ENG Gold; OSP, Immersion silver, Immersion Tin
5
Min Trace
Inner: 0.5oz: 4/4mil  Outer: 1/3oz-0.5oz: 4/4mil
6
Min Width /Clearance
1oz: 5/5mil      1oz: 5/5mil
2oz: 5/7mil      2oz: 5/7mil
7
Min Hole Ring
Inner: 0.5oz: 4mil     Outer: 1/3oz-0.5oz: 4mil
1oz: 5/5mil      1oz: 5/5mil
2oz: 5/7mil      2oz: 5/7mil
8
Copper Thickness
1/3oz – 2oz
9
Max / Min Insulation Thickness
2mil/0.5mil (50μm/12.7μm)
10
Min Hole Size and Tolerance
Min hole: 8mil
Tolerance: PTH±3mil, NPTH±2mil
11
Min Slot
24mil x 35mil (0.6×0.9mm)
12
Solder Mask Alignment Tolerance
±3mil
13
Silkscreen Alignment Tolerance
±6mil
14
Silkscreen Line Width
5mil
15
Gold Plating
Nickel: 100μ" – 200μ"  Gold: 1μ"-4μ"
16
Immersion Nickel / Gold
Nickel: 100μ" – 200μ"  Gold: 1μ"-5μ"
17
Nickel: 100μ" – 200μ"  Gold: 1μ"-5μ"
Silver: 6μ" – 12μ
18
OSP
Film: 8μ" – 20μ"
19
Test Voltage
Testing Fixture: 50-300V
20
Profile Tolerance of Punch
Accurate mould: ±2mil
Ordinary mould: ±4mil
Knife mould: ±8mil
Hand-Cut: ±15mil
2.Delivery time:
Flexible pcb:5-9 working days,
Rigid-flex pcb:10-20 working days.
3.Package:Inner vacuum packing,Outer standard carton box packing.
4.Shipping:
A:By DHL,UPS,Fedex,TNT etc.
B:By sea for mass quantity according to customer's requirement.
5.If need quotation for your PCB projects,pls provide following info:
A:Quote quantity,
B:Gerber file in 274-x format,
C:Technical requirement or parameters(material,layer,copper thickness,
board thickness,surface finishing,solder mask/silkscreen color…)